What Should I Do After I Am Hurt At Work?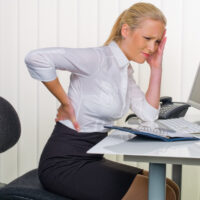 If you are injured on the job in California, you are entitled to workers' compensation coverage.  Your employer should have you covered by workers' compensation insurance, such that you will not be forced to go broke paying for your medical bills or suffer from lost wages while you are unable to perform your job duties.  To collect workers' compensation and maximize your coverage, there are a few important steps to take following a workplace injury.  Read on for tips on what to do after a workplace accident, and consult with a skilled Southern California workers' compensation attorney if you need help with a workers' compensation claim on behalf of yourself or a deceased family member.
Report the Injury to Your Employer
While you may have the urge to hide a workplace accident, especially if you worry that you may have been at fault, it is important to report your injury as soon as possible.  Workers' compensation in California covers your injuries regardless of who was at fault for the accident (unless, for example, you caused the accident intentionally).  You must report a workplace injury within 30 days, or you may lose out on your workers' compensation coverage. 
If you need emergency medical assistance, clearly it is appropriate to seek medical attention first and report the injury after you have been cared for.  But make sure to report the accident within the legal deadline, or be prepared to explain yourself.
Seek Medical Attention
It is vital to both your health and your legal claims that you see a doctor as soon as possible after an injury at work.  First and foremost, if you were injured on the job, you need to see a doctor to protect your health.  You need to determine the type and extent of your injuries in order to start appropriate treatment.  You do not want to exacerbate your injury by delaying treatment, or leave a latent injury such as a concussion or internal bleeding left untreated. Some latent injuries can lead to permanent damage or even death. 
From a legal standpoint, your diagnosis will affect whether you have an injury, whether your injury is covered, the amount of coverage, whether you qualify for disability, and other aspects of your workplace liability claim.  If you want to see a doctor, you are allowing your employer or the insurance company the ability to claim that your injury or the full extent of your injury were caused by something other than the workplace event.
As to where to seek treatment:  If you need emergency treatment, the paramedics will respond and take you to the emergency room of their choice.  If you do not require emergency treatment, then your employer will likely tell you where to get treatment.  If you do not know which doctor is in your plan, ask a supervisor or someone else at work.
Explain Your Symptoms to the Doctor, and Let Them Know it was Work-Related
Be clear, open, and candid with your doctor about your injuries.  You want to ensure that every pain and sprain is noted and treated.  Additionally, you should tell your doctor that the injury was incurred while on the job.  That will help preserve your workers' compensation claim and serve to maximize your recovery.
Submit a Claim Form
Within a day after you report your injury to your employer, they will provide you with a claim form.  You must fill out this form and return it to your employer, who will then provide the form to the workers' compensation insurance provider.  The insurance company will then proceed with its investigation of your claim.
Get a Lawyer
Insurance companies and employers often seek to limit the amount of monetary coverage or disability provided to protect their finances.  A dedicated workers' compensation attorney can help you maximize your coverage, collect appropriate disability benefits where available, and ensure that you get the best treatment without going bankrupt in the process. 
CALL THE WORKERS' COMPENSATION ATTORNEYS AT INVICTUS LAW AFTER AN INJURY ON THE JOB IN SOUTHERN CALIFORNIA
If you have a claim for workers' compensation and want to make sure you get the maximum available coverage, call Invictus Law today at 949-287-5711, and speak with an experienced California workers' compensation attorney to evaluate your claims.