Consequences For Filing a Fraudulent Workers' Comp Claim When Not Eligible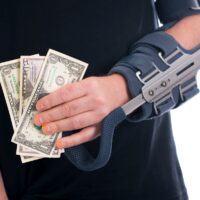 California workers are guaranteed the right to workers' compensation coverage for workplace injuries. Unfortunately, some workers try to abuse the system by filing false workers' comp claims. The law punishes fraudulent workers' comp claims very severely. If you have suffered a workplace injury, talk to an experienced California workers' comp attorney at Invictus Law. Read on to learn about the potential consequences of filing a fraudulent workers' comp claim.
Who is Eligible to File a Workers' Comp Claim?
Every California employer with at least one employee is required to carry workers' comp insurance. Any employee who is injured on the job, or who contracts an injury or illness as a result of performing job-related duties, is eligible for workers' comp coverage. Negligence and fault for the injury are generally irrelevant to workers' comp, with some limited exceptions. So long as your injury occurred at the workplace, or you suffered injury or illness in connection with performing job tasks, you are eligible to file for workers' comp.
What Constitutes a Fraudulent Workers' Comp Claim?
Workers' comp is limited to workplace illnesses and injuries. Because fault is not required for workers' comp coverage, the system can be vulnerable to fraudulent claims. There are a few ways in which workers might file a fraudulent workers' comp claim, knowing that they should not be entitled to workers' comp but attempting to obtain workers' comp coverage regardless. Some types of workers' comp fraud include:
Claiming a personal injury is a workplace injury. If a worker is injured at home or on their personal time and then claims that the injury occurred at work, they could be guilty of fraud. A worker might even intentionally cause an incident at work to simulate the accident that caused their injury in order to obtain workers' comp benefits.
Submitting multiple claims for the same treatment. Workers might file multiple claims for the same services in order to keep the extra benefits provided.
Submitting claims for covered benefits never actually used. Workers might file a claim for reimbursement for services never actually obtained in order to pocket the benefits.
Making a false statement to discourage a worker from obtaining benefits. Employers can be guilty of workers' comp fraud as well if they make fraudulent or false statements about a workers' eligibility for benefits in order to trick the employee into foregoing their right to workers' comp coverage.
What Are the Penalties for Workers' Comp Fraud?
The majority of workers' comp fraud claims are considered "wobblers" in California, meaning they can be charged as either a misdemeanor or a felony. For felony workers' comp fraud, a convicted defendant can face either two, three, or five years in prison. They could also owe up to $150,000 in fines or double the amount obtained in the fraud, whichever is greater.
For misdemeanor workers' comp fraud, a defendant might be sentenced to up to a year in jail and face significant fines depending on the amount of money involved. Whether a misdemeanor or felony, the defendant will likely need to pay restitution to the employer or insurance company defrauded.
Civil Consequences for Workers' Comp Fraud
In addition to criminal consequences, workers who commit workers' comp fraud may face civil liability from employers and insurers. Workers can face a civil fine of up to three times the amount of the medical treatment expenses covered, as well as additional statutory fines of between $4,000 and $10,000 for each fraudulent claim filed.
Invictus Law, P.C. is a workers' compensation law firm specializing in representing California's injured workers. We strive to help clients get the care they need to obtain the best recovery possible and get on with their lives.
If you have been accused of committing workers' comp fraud, or if your employer or workers' comp insurer is denying you coverage, you need seasoned legal representation on your side. We're board-certified specialists in workers' compensation. You don't have to pay unless we recover on your behalf. Contact Invictus Law today for help.