Does Marijuana Disqualify a Workers' Comp Claim?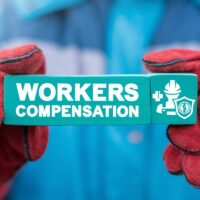 The recreational use of marijuana is legal in the State of California. Soon enough, most California employers won't even be allowed to test prospective or current employees for cannabis use. Does that mean that cannabis use cannot hurt your workers' compensation claim? Unfortunately, the answer is not so simple.
Depending on the circumstances, marijuana can affect your workers' comp claim. Read on to find out how, and call a knowledgeable California workers' comp attorney at Invictus Law for help after a workplace accident.
If You Were Intoxicated on the Job, You May Not Be Covered
Workers' compensation is available to all California employees in almost all circumstances following a workplace injury. There are, however, a few key exceptions. The accident must have occurred at work or while performing job-related duties, to be sure, but additional limitations also apply.
Workers may not be covered in the following situations:
The worker intentionally caused an accident or injured themselves
The worker was injured during the commission of an illegal act
The worker was injured because they were intoxicated at the time of the accident
Workers who cause an accident while they are drunk or high can be denied workers' comp coverage. Marijuana affects an employee's ability to focus, reaction times, motor functions, and other physical and mental capacities. Even though marijuana use is legal, some activities are unsafe to perform while high, such as driving a car or operating heavy machinery.
If an employee smokes or otherwise consumes cannabis before work or while on the job and their employer or insurer has grounds to tie marijuana intoxication to the accident, the employee's workers' comp will likely be denied.
Not Everyone Who Smokes Is Ineligible for Workers' Comp
Alcohol and marijuana are different. If you have a high blood-alcohol content (BAC) at the time of an accident, then you are actively intoxicated. BAC levels may affect individuals differently, but there's no denying that the worker was drinking before work or while on the job.
Cannabis consumption is different. A worker might have smoked days or even weeks earlier and still test positive for marijuana after an accident. The employee may have been perfectly clear-headed at the time of the accident.
Workers' comp insurance providers will look for any reason to deny a claim. They will review the circumstances of the accident, your conduct at work, how you behave after your accident, and even your conduct at home. You do not have to take a claim rejection at face value.
Just because you smoke at home does not mean you can never collect workers' comp. If your marijuana usage is limited to time when you are off the clock, the workers' comp insurance company should not be able to use that fact to deny your claim. A zealous workers' comp claims attorney can help you obtain the benefits you are due in the face of unreasonable claim denials.
If you suffered a work-related injury, illness, or disability, you need experienced, passionate legal help to maximize your compensation. The dedicated California workers' comp legal team at Invictus Law is ready to help. We're board-certified specialists in workers' compensation. You don't have to pay unless we recover on your behalf. Call us today for a consultation.