Domestic Workers and Workers' Comp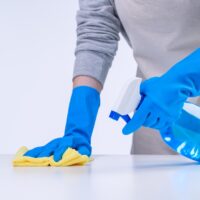 Every employer in California is required to provide workers' compensation insurance for their employees, even if they have only one employee. How does that rule apply to domestic workers, such as nannies, gardeners, or maids? Does everyone who hires a nanny need to purchase workers' comp insurance? Are domestic workers always protected in case of a workplace injury? Continue reading for a discussion of domestic workers and workers' compensation. If you've been hurt on the job, get help filing your claim and obtaining coverage from a seasoned California workplace injury attorney.
Employers of One
To quickly set aside a threshold issue: California workers' comp law applies to employers of any size, even if they have only one employee. If a family employs a live-in nanny full time, and she is clearly an employee of the household, then her employers must provide workers' compensation insurance. The fact that the domestic worker is the household's only employee is not relevant. There may be other factors, however, that limit the application of workers' comp in California.
Who is Covered by California Workers' Comp?
The default rule is that any employee is guaranteed workers' comp coverage. However, California law provides some restrictions on domestic workers that apply when they work limited hours or when they might be considered independent contractors. Independent contractors are not guaranteed workers' comp protection from the folks who hire them.
In California, a domestic worker must be covered by workers' compensation insurance if they are a "full-time" employee. A maid who comes by once every other week would not be considered a full-time employee; they would likely be an independent contractor. If they are injured while at the home, the homeowner's insurance would likely cover any injury-related liability.
A domestic worker need not work 40 hours a week to be considered full-time. Under California law, a full-time domestic or residential employee is defined as follows:
If the worker works inside the house, they are "full-time" if they work 20 hours per week or more.
If the worker works outside the house, such as a gardener, they are full-time so long as they work 10 hours per week or more at the home.
The domestic worker must also have worked at least 52 hours in the 90 days leading up to the work injury to qualify for benefits. Their wages must be at least $100 during that time as well. Many homeowner's insurance policies include workers' comp for domestic and residential workers, even if the homeowner doesn't realize it.
If a domestic worker is not covered by workers' comp, they might still have a claim for premises liability, depending on the nature and circumstances of the injury. If they can claim liability against the homeowners, then the owners' homeowner's insurance will likely kick in to cover compensation.
DEDICATED ADVICE AND REPRESENTATION FROM THE SOUTHERN CALIFORNIA WORKERS' COMPENSATION ATTORNEYS AT INVICTUS LAW
If you have a claim for workers' compensation in California and want to make sure you get the maximum coverage available, call Invictus Law today at 949-287-5711 and speak with an experienced California workers' compensation attorney to evaluate your claims.