Lost Wages and Workers' Compensation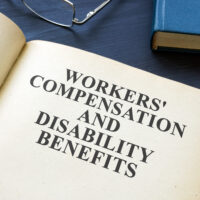 Workers' compensation is a crucial safety net for employees who sustain injuries or illnesses on the job. While the compensation system covers medical expenses and rehabilitation costs, just as important is how worker's comp deals with lost wages while a worker is out recovering or permanently disabled. Read on for a discussion of wage replacement benefits in California workers' compensation benefits. For help with a claim denial or other problems receiving benefits in Southern California, reach out to Invictus Law, P.C., where you'll find an experienced and dedicated workers' compensation specialist serving injured workers in Orange County and Inland Empire.
What Are Lost Wages?
Lost wages refer to the income you miss out on due to your inability to work following a workplace injury. These lost earnings can be a significant financial burden, especially for employees who live paycheck to paycheck, don't have a lot of savings, or are the primary breadwinners in a single-income household. Lost wages can fall into two main categories:
Temporary Lost Wages: These are the wages lost during the period of your temporary disability. You may be physically or mentally incapable of fulfilling your job responsibilities during this time.
Permanent Lost Wages: If an injury results in a permanent disability that affects your earning capacity, you may be eligible for permanent lost wages compensation.
How Does California Workers' Compensation Address Lost Wages?
Temporary Disability Benefits
In California, temporary disability benefits are a key component of workers' compensation. These benefits aim to replace some of the income you lose while recovering from an injury. According to California law, these benefits cover approximately two-thirds of your average weekly wage up to a certain limit.
Permanent Disability Benefits
Permanent disability benefits are another facet of workers' compensation in California. These are for workers who have sustained an injury that has resulted in a permanent disability, affecting their ability to earn in the future. The amount of compensation varies depending on the severity of the disability, as defined by California's disability rating schedule.
Workers' Comp Eligibility and Claim Process
To be eligible for lost wages under workers' compensation, you must meet specific criteria:
Injury Occurred at Work: The injury must have happened while performing job-related duties.
Medical Certification: A qualified medical professional must certify your inability to work due to the injury.
Employer Notification: You need to inform your employer about the injury as soon as possible.
After meeting these criteria, the next step is to file a workers' compensation claim. Invictus Law, P.C. recommends hiring an experienced attorney to guide you through the complex filing process to ensure you receive the benefits you deserve. If your claim is denied, underpaid, unreasonably delayed, or terminated early, a lawyer can be invaluable in helping you receive the benefits you are due.
Contact Invictus Law, P.C. for Help from a Board-Certified Specialist in California Workers' Compensation Law
Serving Orange County and Inland Empire, Invictus Law, P.C., is committed to helping injured workers navigate the complexities of California's workers' compensation laws. Don't leave your financial well-being to chance; reach out to our experienced team for a consultation today.