Most Common Workplace Injuries
Regulations with hefty fines have helped keep workers safe, cutting the number of workplace accidents by more than half over the last 50 years. Serious injuries that cause lost wages, suffering, and even death affect millions of people. Slips, trips, and falls are the most common and most difficult to avoid due to their accidental nature. But there are still plenty of opportunities for employers and employees to help keep people safe.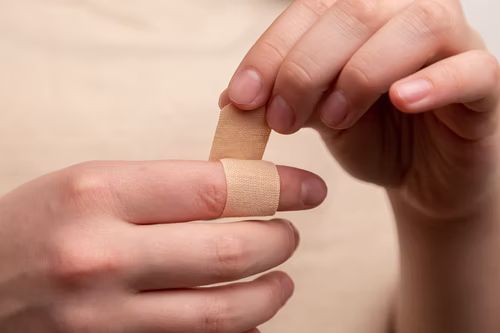 Slips, Trips, and Falls
The number one reason cited on worker's compensation claims is an injury resulting from a slip, trip, or fall in the workplace. Sometimes these accidents occur due to environmental conditions like an icy parking lot. Sometimes they occur due to unsafe work practices like inappropriate ladder use. And sometimes they're caused by unsafe conditions in the work environment like running an extension cord across the floor or failing to replace lighting fixtures that have stopped working.
In most cases, these types of injuries are entirely preventable. Employers should be mindful of providing a clean, clutter-free working environment, and employees should keep their workspaces tidy. When more risk is involved, like working on ladders and from heights, the Occupational Safety and Health Administration (OSHA) provides clear guidance on employee and employer requirements for fall protection.
Related: How Long Does a Workers Comp Claim Take
Being Hit or Crushed by Workers, Equipment, or Objects
Another common occurrence in many different working environments is injuries that result from being struck by something or someone. In manufacturing plants, machinery, tools, and debris often present hazards. In warehouses, workers occasionally contact fork trucks or dropped loads. These injuries are not uncommon even in the retail industry, as poorly stacked boxes are prone to falling off shelves. In severe cases, injured employees lose limbs, and many of these accidents are fatal. More than 1,000 workers die every year from being hit or crushed by equipment or material in the construction industry.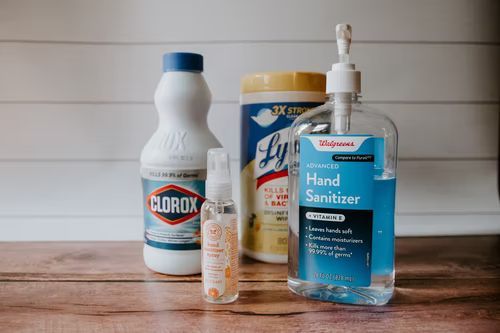 Chemical or Toxin Exposure
Manufacturing and housekeeping occupations are the most likely to suffer exposure injuries, but they can happen anywhere. Even an office building has a few bottles of cleaning chemicals lying around. Employers must keep Material Safety Data Sheets (MSDS) readily available to all employees who provide important exposure and treatment information for the chemicals in the workplace.
Invictus Law provides efficient, aggressive legal solutions that help injured workers access appropriate benefits to cover medical expenses or lost wages. Learn more today.
Workplace Violence
Inanimate objects or careless actions don't always cause injuries in the workplace. A mentally unstable co-worker or disgruntled customer could pose a threat of contact violence if they were to physically lash out at an employee. Workplaces can circumvent these situations by adopting zero-tolerance policies for employees and patrons regarding harassing, intimidating, or aggressive behaviors.
And it's not limited to the isolated workplace shootings that you sometimes see on the news. Around two million workers will become a victim of workplace violence every year. Among those, healthcare workers are the highest risk group. Women, in general, are also at high risk for sexual assault.
Overexertion Injuries
Pulled muscles, slipped discs, and repetitive stress injuries plague workers from clerical roles and nurses to warehouse and construction workers. Most of these injuries are caused by improper techniques, poor posture, and equipment that is not ergonomically designed. However, repetitive tasks like on assembly lines are equally high risk.
Related: What Constitutes an Unsafe Work Environment
Motorized Vehicle Crashes
Whether you drive a company car, like a route salesperson, or zoom around a warehouse on a forklift–you risk injuring yourself or someone else in a collision. It could be an automobile accident on the highway or simply hitting a wall in the warehouse–if it causes an injury, it's a recordable accident. In warehouses, you'll find safety precautions like forklifts with flashing lights and audible beeps as well as bright yellow lanes painted on the floor.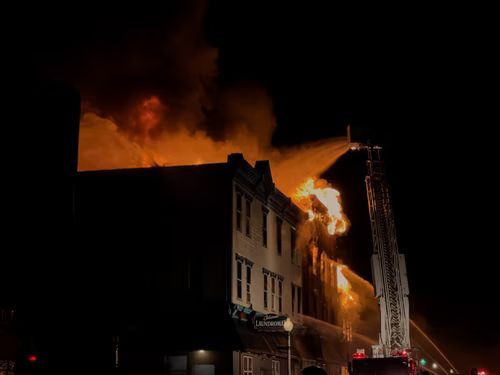 Burns
Any heat source can cause a burn if it's hot enough. Kitchens are a common culprit with no shortage of things that are hot. A cook might touch a pan that's too hot or splash grease on themselves. A factory worker might come into contact with steam from a machine. And sometimes, a fire or explosion happens.
Cuts and Lacerations
Another common injury that frequently occurs in almost any setting is cuts or lacerations. These injuries can result in significant blood loss if they're severe and often require stitches. There is also a secondary risk of bloodborne pathogen exposure to other employees when someone suffers a cut or laceration in the workplace.
Make sure that you have first aid kits stocked and accessible in all working environments. Provide training to your employees on basic first aid and bloodborne pathogen safety and go from there. Healthcare workers also have an increased risk of injury from needlesticks and will require additional training for safe work practices.
Related: Reopening an Old Workers Comp Claim
Noise Exposure
Some work environments are riskier than others. Permanent hearing loss and tinnitus can be caused by working in loud environments like machine shops or around aviation equipment. There are plenty of places where OSHA provides guidance for wearing personal protective equipment, including to protect hearing. But bar staff and DJs tend to overlook these risks, putting them at increased risk of a hearing loss injury.
Final Thoughts on Workplace Injuries
There are plenty of opportunities for injury in the workplace. Even if your environment seems safe, like an office cubicle, there is still some risk. Employees can protect themselves by remaining aware of their surroundings. And employers can make an organized effort to provide a safe working environment by identifying risks and addressing them by either removing the risk, offering protection or providing training.
Invictus Law is a team of experienced Orange County Worker's Compensation Attornies who specialize in helping injured workers access the benefits they're entitled to. If you've been injured at work, we can help you navigate the claim process so that you don't get stuck with medical bills or lost wages. Call our office to schedule a consultation today.