Perpetrators of Southern California Workers' Compensation Fraud Indicted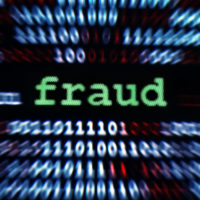 Workers injured on the job face a number of hurdles in securing appropriate coverage. Employers and insurance providers are reluctant to pay out if they can find a way to reduce their costs, and they may seek to limit the type of treatments available to workers, reduce the length of disability coverage, or otherwise create issues that can keep injured workers from being appropriately treated and compensated according to what they are actually due under the law. Unfortunately, compounding these problems are the occasional unscrupulous medical clinics seeking to game the system at the expense of insurance providers, the government, employers, and workers. Several members of a physician's group in the inland empire were recently indicted for perpetrating a massive workers' compensation scam. Read on to learn more about the Blue Oak workers' comp scheme, and contact a dedicated Southern California workers' compensation attorney if you need help getting appropriate treatment and coverage for a workers' compensation claim.
Medical Group Scams System for over $120 Million
Blue Oak Medical Group, based in Rancho Cucamonga, came under investigation in March 2017. According to agency officials, members of the medical group perpetuated a system of using "sham clinics" to prescribe high-priced medications to patients, regardless of the patient's actual condition or need, and without actually providing these medications to the patients. The clinics would then bill the state's workers' compensation system for these fake prescriptions and funnel it illegally through a series of shell companies to people in Southern California, the Middle East, and Europe. Most of the medications they prescribed were made in pharmacies that the medical group controlled, allowing them to completely control the flow of information and medicine from inception to delivery (or lack thereof). The criminal defendants took advantage of thousands of claimants, billing for treatments and prescriptions that the claimants never actually received. They scammed the system for more than $123 million.
Investigators from Orange, Riverside, and San Bernardino County district attorney's offices joined in compiling their evidence along with the California Pharmacy Board. The officials ultimately decided to anchor the prosecution in Riverside where many of the workers' compensation claimants reside. A grand jury spent a six-week period reviewing the evidence and ultimately returned indictments against eight members of the medical group. The defendants were a combination of Southern California residents and foreign nationals from countries including Estonia and Lebanon. They were charged with multiple counts of conspiracy, healthcare fraud, money laundering, and other white-collar criminal allegations.
If you have a claim for workers' compensation and want to make sure you get maximum, appropriate, legitimate coverage, contact Invictus Law by phone today at 888-996-7552, and speak with an experienced California workers' compensation attorney to evaluate your claims.