Return to Work Supplement: What is it and How to Apply?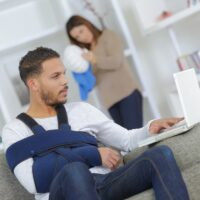 California workers' compensation covers medical bills and a portion of lost wages for eligible workers who are injured on the job. However, there are many additional benefits available to qualifying workers. Depending on your circumstances and your needs, there are a number of supplemental payments you could apply for to help you cover certain costs and re-enter the workforce. Workers, for example, who are unable to return to their previous job but would be able to work in a different job with additional education and training may be eligible for Supplemental Job Displacement Benefits.
Workers might also be eligible for a Return-to-Work Supplement Program, depending on their circumstances. To learn about the Return-to-Work Supplement Program, continue reading below.
Reach out to a seasoned California workers' comp attorney at Invictus Law with any questions or for assistance with a workers' comp claim or appeal.
What is the Return-to-Work Supplement Program?
The Return-to-Work Supplement Program (RTWSP) is a program established in 2015 to provide financial assistance to workers who suffered a disproportionate loss of income as a result of a job-related injury. The Program is administered by the Department of Industrial Relations and comes with specific requirements. Workers who qualify for the Return-to-Work Supplement Program are eligible to receive a one-time lump-sum payment of $5,000.

Not everyone is eligible, however. In order to qualify for the program, the injured worker must have sustained their job-related injury on or after January 1, 2013. Additionally, the worker must already have a Supplemental Job Displacement Benefit (SJDB) voucher for that same injury. The worker must also apply for the RTSWP within the relevant deadline; typically, within a year of receiving the SJDB voucher by mail.
How Do I Apply For the Return-to-Work Supplement Program?
If you have an SJDB voucher and you sustained your injury after the relevant date, you could be eligible for an RTWSP payment. Eligible workers can apply for the RTWSP using the application on the CA Department of Industrial Relations website. You can also apply in person at the Division of Workers' Compensation district office, using one of their kiosks or with assistance from an employee in person.
To apply, you'll need to provide relevant information and attach the necessary documents, including:
Personal identification information (name, address, phone number)
Social Security or tax ID number
Your SJDB voucher (you can scan and upload the document as a .pdf or .tiff to attach to your application)
Your workers' compensation adjudication number, which you can locate on any of the documents you filed with the Division of Workers' Compensation
Your workers' compensation claim number
If you have trouble locating your adjudication or claim number, your workers' comp attorney can help you track it down. Once you have submitted your application to the system, the RTWSP will review and render a decision on your application within 60 days. If your application is approved, you will receive your supplemental payment within 25 days of issuance of the notice informing you that your application was approved.
Invictus Law, P.C. is a workers' compensation law firm specializing in representing California's injured workers. We strive to help clients get the care they need to obtain the best recovery possible and get on with their lives.
If you have questions about your workers' comp benefits, or if your employer or workers' comp insurer is denying you coverage, you need dedicated legal representation on your side. We're board-certified specialists in workers' compensation. You don't have to pay unless we secure you the benefits you are owed. Contact Invictus Law today for help.