Understanding Employer Responsibilities and Your Rights Under California Workers' Compensation Law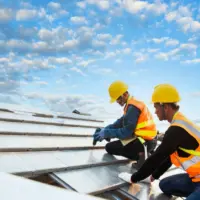 Experiencing a workplace injury or illness is overwhelming enough without having to decode the complexities of California's workers' compensation law. At Invictus Law, an experienced Orange County workers' compensation law firm, we believe it's crucial for you, as an employee, to understand your rights, ensuring your well-being and protection during such challenging times. Invictus Law is committed to guiding you through the maze of workers' compensation law, explaining your rights and what you should expect from your employer.
All workers in California have a fundamental right to workers' compensation insurance coverage. No matter the size of the business or the number of employees, every employer is legally mandated to provide this insurance. It's specifically designed to cover your medical expenses, rehabilitation costs, and wage replacement if you suffer from a work-related injury or illness. Understanding this can help ease some of the financial stress that arises following a workplace incident.
Timely reporting of an injury is essential, and your employer has a corresponding duty to respond promptly. They are required to provide you with a Workers' Compensation Claim Form (DWC-1) within one working day of your reported injury. By doing so, your employer initiates the necessary process to safeguard your rights and ensure you receive any due compensation.
It is important to know that you're entitled to immediate medical treatment. California law ensures your employer covers up to $10,000 in medical treatment while your claim is being reviewed. This provision facilitates prompt medical attention, ensuring your health and recovery remain a priority.
Your employer also bears the responsibility of providing you with clear, comprehensive information about your rights under workers' compensation law. They should elucidate the benefits you are entitled to receive, such as disability payments and vocational rehabilitation, particularly if your injury or illness prevents you from returning to your previous role. This transparency empowers you to make informed decisions about your health and livelihood.
An essential part of workers' compensation law in California is the protection it offers against discrimination. After filing a workers' compensation claim, rest assured that you are legally protected against adverse actions from your employer. Termination, demotion, or any form of discrimination connected to your claim is a serious violation of the law, and legal protections are in place to guard your rights.
When you're ready to return to work, your employer is obligated to provide a suitable and safe environment that aligns with any work restrictions you may have following your injury. They should provide reasonable accommodation as needed to ensure that you can perform your duties without exacerbating your condition or risking further injury.
Experiencing a work-related injury, illness, or disability requires expert legal assistance to ensure you receive the maximum compensation due to you. Invictus Law, with our seasoned team of California workers' compensation lawyers, is committed to offering the expertise you need. As board-certified specialists in workers' compensation, we bring proven strategies to your aid. Our commitment runs so deep that you only pay when we successfully recover on your behalf. Don't delay – reach out to us for a consultation today.