What is a QME?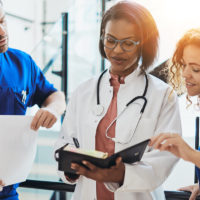 If you are injured while on the job, you may be eligible for workers' compensation. In order to bring a claim for workers' compensation in California, there are a variety of legal hoops and hurdles you must overcome. If you and your employer or the insurer have any disagreements as to what benefits you qualify for as a result of your accident, then you may have to see a qualified medical evaluator (QME) in order to have the dispute resolved. Read on for an explanation of QMEs and their purpose, and contact a seasoned Southern California workers' compensation attorney if you need help with a workers' compensation claim on behalf of yourself or a deceased family member.
What do QMEs do?
A qualified medical evaluator is a physician who is certified by the Division of Workers' Compensation (DWC) as a specialist in some particular field of expertise. QMEs receive special training in order to examine injured workers and provide an unbiased view on medical issues that are in dispute as part of a workers' compensation matter.
QME's are identified on a specific list maintained by the state of California. After your injury and at the request of the insurance claims adjuster, the DWC will send you a list of three qualified medical evaluators based on the specialty you select and your location. You then have 10 days to select a QME, make an appointment, and notify your employer. If you do not meet the deadline, the DWC will choose a QME for you.
A workers' compensation adjuster may request that you see a QME if there is a question as to an element of your injury such as the extent of your injuries, the extent of any resulting disability, or the likely cost of treatment. If your treating physician gives you a permanent disability rating, it is likely the insurance company will want your disability verified by a QME.
The QME will evaluate you and issue an expert opinion either agreeing or disagreeing with your treating physician and resolving any other outstanding dispute over medical issues relating to your workers' compensation claim. QMEs can include medical doctors, dentist, psychologists, or any other qualified medical professional.
Some QMEs are known to be more friendly towards employers or towards employees. Your workers' compensation attorney can help you pick the best QME from your options or, as discussed below, find an AME.
What about an AME?
If you have legal representation, then you may be able to see an agreed medical evaluator (AME) instead of a QME. Typically the state system will be used to pick a QME. If you have a lawyer, then your attorney and the workers' compensation claims administrator can come to an agreement on which doctor will evaluate you. Once the AME has evaluated you, you are not then able to go see a QME; you are limited to the AME's report. The AME may be a QME but does not have to be one.
AMEs are chosen by both sides and do not represent the claims adjuster or the employee. All parties–the employer, the employee, and the insurance company– are agreeing to be bound by the AME's opinion. Your workers' compensation attorney can help you determine if an AME is your best option and, if so, negotiate with the other parties to pick an appropriate doctor.
Hurt on the Job in Southern California? Call a Board-Certified Workers' Compensation Specialist
If you have a claim for workers' compensation and want to make sure you get the maximum available coverage, call Invictus Law today at (888) 996-7552, and speak with an experienced California workers' compensation attorney to evaluate your claims.