What is a Qualified Medical Evaluator?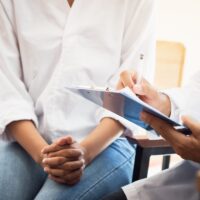 When you are injured on the job in California, you are guaranteed workers' compensation coverage. Unfortunately, it's rarely as simple as filing the paperwork and having your claims approved. You may be forced to go through several steps to get the coverage you are owed for the treatments you need after your workplace injury. If your workers' comp insurance provider disagrees with your treating physician about your situation, you may need to meet with a qualified medical evaluator.
Continue reading to learn about qualified medical evaluators and how they fit into the California workers' compensation scheme. Call a passionate California workers' compensation attorney for help if you've been hurt at work and need help getting the benefits you are owed.
What is a QME?
A qualified medical evaluator (QME) is a physician who evaluates injured workers whenever there's a question about their benefits or proposed treatment plan. QMEs are certified by the Division of Workers' Compensation (DWC) as specialists in a particular field of expertise, such as orthopedics, dentistry, chiropractic, or psychiatry. They receive special training to conduct evaluations of injured workers in order to provide an evaluation of their injury, their treatments, or any other medical issue in dispute in a workers' comp case.
QMEs are supposed to be unbiased. Unfortunately, many are not. If you need to see a QME, a savvy workers' comp attorney can help you pick from your given options to find a QME who is favorable to workers, or at least truly neutral.
When Do I Need to See a QME?
If there are any questions concerning your workers' comp claim, including whether you were injured, the severity of your injury, whether you can return to work, what treatments you should receive, and what benefits you'll need to be paid, your workers' comp claims adjuster may request that you see a QME. If you get a permanent disability rating, you will most likely be referred to a QME.
The QME will conduct an evaluation and determine whether they agree with your treating physician about any particular issue in dispute.
Choosing a QME
After the workers' comp claims adjuster requests a medical evaluation, the DWC will randomly generate a panel of several possible QMEs based on your home ZIP code. The panel should be generated based on QMEs who are qualified in the specialty relating to your injury, who are in your location, and who are actually available to conduct your evaluation. You'll choose from the list of QMEs provided by the DWC.
The Number of QMEs is Declining
According to a study from the California Workers' Compensation Institute, the number of QMEs has been dropping precipitously in recent years. By their measure, there was a 20 percent decline in the number of QMEs over the five-year period from 2012 to 2017. Unfortunately, this drop in QMEs can only hurt injured workers. Fewer QMEs means less access to QMEs for injured workers, and greater delays in scheduling appointments with the QMEs who continue to practice.
Reports also indicate that there's an outsized percentage of QMEs in particular practice areas, such as chiropractors, that are not needed for the majority of workers' comp claims. Orthopedists provide more than half of the medical-legal services necessary even though they represent only one in six QMEs.
If the DWC has trouble finding a QME with the right specialty in the worker's location, the resolution of the worker's claim could be delayed. Delayed resolution means delayed payment of workers' comp benefits.
If you've been asked to see a QME, it's important to know how to pick the right evaluator and to prepare properly for the evaluation process. You need experienced legal representation on your side to make sure your claims are fairly and fully evaluated. Give us a call for help filing your claim, preparing for a QME, or contesting a claim denial. We're board-certified specialists in workers' compensation. You don't have to pay unless we recover on your behalf. Contact Invictus Law today for help.