Can a Workers' Comp Claim Hurt Work Relationships?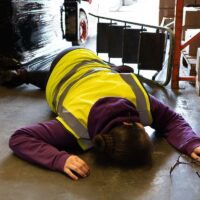 If you're hurt on the job in California, it's your right to file for workers' compensation. There are, unfortunately, a lot of myths and misconceptions about workers' comp. Many injured workers are concerned that filing for workers' comp will hurt their relationship with their boss and co-workers and may even jeopardize their position.
Continue reading for a discussion of whether and how your workers' comp claim can affect your workplace relationships. If you've been hurt on the job in California, call a seasoned California workers' comp attorney at Invictus Law.
Retaliation for Workers' Comp Claims is Illegal
First and foremost: In California, you have a protected, legal right to file for workers' compensation benefits after a workplace injury. Your employer cannot retaliate against you for filing for workers' compensation. Your boss cannot demote you, cut your pay, deny you a promotion, or fire you because of your workplace injury.
If your employer terminates you or otherwise subjects you to any adverse working conditions because you filed for workers' comp, you can sue for retaliation and/or wrongful termination. Even if they claim they fired you for another reason, if the timing is too suspect–if they fired you right after you filed for worker's comp–you likely have a prima facie case of wrongful termination.
If you do end up needing to look for a new job, your employer cannot intentionally defame (badmouth) you to a prospective new employer just to get back at you. If they intentionally prevent you from getting a new job by lying about you or your performance, you can sue them for retaliation or defamation.
Hiring and Retraining Workers is Expensive
It is important to note that your employer is not required to keep your job open while you're out on leave. If they have another legitimate reason to let you go besides your injuries, they can do so. Moreover, if you are out on temporary disability for too long–past 12 weeks of FMLA leave, for example–they may choose to fill your spot rather than leave a vacancy for a year or more. You'll still be entitled to your workers' comp benefits.
That being said, most employers will choose to keep your job open for as long as possible. If you were a longtime, hard-working employee in good standing before your injury, it's in your company's best interest to bring you back. Chances are, rather than resent you for taking time off, they'll simply be excited for your return. Even aside from personal and social reasons to want you back, there's a purely financial incentive: Training new employees is expensive.
The reality is that workers' comp is a relatively small expense for most employers. In contrast, the process of putting out a job listing, interviewing new candidates, hiring someone brand new, training them, etc. costs significant time, energy, and money. It's much easier to wait a few months and bring back someone who already knows how to do the job.
If Workers' Comp Wants You to Resign, It's Not About You
You may have heard from former co-workers that they were asked to give up their job in order to get a workers' comp payout. This is true: Workers' comp insurance providers may ask you to resign as a condition of settlement. They do this because they see you as having a heightened risk of re-injury. It has nothing to do with you personally, and nothing to do with your actual boss or co-workers.
There's a good chance your employer doesn't even know the insurance company is asking you to resign. It's a purely financial decision by an insurance company that doesn't know you or your work. Moreover, you don't have to accept that settlement offer.
Even if you do, in many cases, you can simply reapply for your old job again. You might be able to negotiate a better payout and still get your old job back. Talk to an experienced workers' comp attorney to discuss your options and how to maximize your workers' comp benefits.
If you suffered a work-related injury, illness, or disability, you need thorough, dedicated legal help to maximize your compensation. The diligent California workers' comp legal team at Invictus Law is ready to help. We're board-certified specialists in workers' compensation. You don't have to pay unless we recover on your behalf. Call us today for a consultation.