Determining Eligibility for Workers' Comp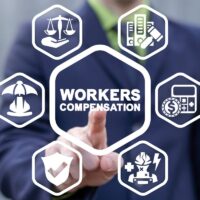 Workers' Compensation is expansive, meant to cover just about every employer and employee in California. Nevertheless, eligibility for workers' comp is a fundamental threshold question that must be asked and answered before a claim can proceed. Workers' compensation is critical for injured workers to get medical care and keep their household afloat while they are laid low by a job-related injury or illness and cannot work. See below for key factors that go into determining whether a particular worker, a particular injury, and a particular claim are eligible for workers' comp. If you've been injured on the job in Southern California and need help navigating a claim, contact Invictus Law, P.C., in Orange County and the Inland Empire to review your case with an experienced and successful California workers' compensation specialist.
What Is Workers' Compensation?
Workers' compensation is a form of insurance that provides medical and wage benefits to employees who have sustained work-related injuries or illnesses. The program is state-regulated and aims to offer prompt, reliable benefit delivery to injured workers, while also mitigating the financial liabilities of employers.
Criteria for Eligibility
Below are some key factors that affect whether a particular employee, injury or claim is eligible for workers' compensation benefits or not.
Employment Status
First and foremost, you must be an employee to claim workers' compensation benefits. Independent contractors, volunteers, and freelancers usually do not qualify under California's workers' compensation laws. That said, these different statuses of employment are not always straightforward and easy to understand. Employers often misclassify employees as independent contractors, and California has specific rules regarding when one counts as a voluntary or is actually an employee of an organization. If you are initially being shut out of a claim because you are told you are not an employee, it might be worth having an attorney look into your situation to test this claim.
Nature of the Injury or Illness
Your injury or illness must be directly related to your job to qualify for workers' compensation. This includes, but is not limited to, injuries sustained while operating machinery, slips and falls in the workplace, or illnesses stemming from exposure to hazardous substances. A common insurance defense tactic is to claim the injury or illness is not work-related. When the condition is one that could have theoretically been picked up elsewhere, sorting out how the injury or illness occurred can be a complex yet critical question to answer.
Reporting and Filing Deadlines
California law mandates that employees report any work-related injuries or illnesses to their employer within 30 days of occurrence. The employer then has a duty to provide you with a workers' compensation claim form within one working day. You must complete and return this form promptly, as delays could jeopardize your eligibility for benefits. Since some injuries and illnesses are not immediately apparent, meeting these deadlines or even figuring out when they apply can be difficult. The stakes are high as failing to comply with this deadline could defeat a claim before it ever gets going.
Exceptions to Eligibility
Certain exceptions might disqualify you from receiving workers' compensation benefits. Some of these exceptions include:
Self-inflicted injuries
Injuries sustained while committing a crime
Injuries suffered while an employee was not on duty
Contact Invictus Law, P.C., for Help With Workers' Compensation in Orange County and Inland Empire
Understanding workers' compensation eligibility in Southern California involves interpreting a multitude of regulations and statutes, which can be daunting. At Invictus Law, P.C., we're committed to guiding you through the entire process, ensuring your rights are upheld, and you receive the benefits you deserve.
Our extensive experience in handling workers' compensation cases allows us to provide personalized legal advice tailored to your situation. We offer a free initial consultation, during which we'll assess your case's merits and outline a strategy for moving forward.
Contact Invictus Law, P.C. today by calling 949-287-5711 or 888-9WORKLAW. You can also contact us online to schedule your free consultation with a dedicated California workers' compensation specialist.