How do Workers' Compensation Liens Work?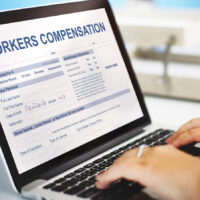 If you are injured on the job in California, you are likely entitled to workers' compensation.  Your employer's workers' compensation insurance should cover your injury-related expenses, including ambulance rides, ER expenses, long-term medical bills and wages lost as a result of your injury.  Typically, because you are covered by your employer's insurance, you are barred from suing your employer based on the accident that led to your injury.  However, if another person was responsible for your workplace injury (for example, if you were hit by a negligent driver while driving the company car for a work task), you may be able to sue that third party directly.  You may be able to recover for damages that your policy will not cover, such as pain and suffering.  The insurer may, in turn, seek to recover its costs by asserting a lien against the personal injury matter.  Learn more about workers' compensation liens below, and reach out to a seasoned Southern California workers' compensation lawyer if you need help with a workers' compensation claim.
What is a Workers' Compensation Lien?
Workers' compensation laws are meant to compensate an injured worker for their injuries, not give the employee a windfall.  You cannot collect under the workers' comp policy and also receive the same damages against a third party that injured you.  Instead, if you have both a workers' comp claim and a viable personal injury claim for the same incident, the law allows the insurer to register a claim to be reimbursed out of the proceeds of your personal injury action.  Your insurer will thus take some of your personal injury lawsuit winnings.  This is known as placing a lien on your personal injury case.
Negotiating the Lien Amount
The workers' comp insurer can collect certain expenditures made towards the worker's medical care, rehabilitation, and lost wages.  Insurers are happy to have the injured worker bring a third-party lawsuit because it means they will be repaid for the claim coverage.  Insurers also understand that if they seek too large a lien, for example if the lien amount meets or exceeds the face value of the personal injury claim, the lien can completely defeat the worker's incentive to file the third-party lawsuit.  After all, the worker will be reimbursed either way.  In the interest of incentivizing the worker to bring the third-party suit, the workers' compensation insurer may be willing to negotiate the amount of their lien.
Your worker's compensation attorney should try to negotiate with the insurer to settle on a lien that compensates the insurer while still allowing the worker to recover a substantial sum from the personal injury matter.  Depending on the nature of the injury, the worker may be able to recover for things like pain and suffering or even punitive damages, which can involve much more substantial amounts than the insurance policy will cover.  Having a savvy plaintiffs' attorney in your corner negotiating the amount of the insurer's lien means you may get to keep a greater share of your personal injury lawsuit damages while still benefitting from your workers' compensation coverage.
CALL THE WORKERS' COMPENSATION ATTORNEYS AT INVICTUS LAW IF YOU ARE INJURED IN THE WORKPLACE
If you have a claim for workers' compensation and want to make sure you get the maximum available coverage, call Invictus Law today at 949-287-5711, and speak with an experienced California workers' compensation attorney to evaluate your claims.