Cumulative Trauma and Workers' Comp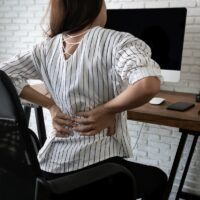 Cumulative trauma is a common affliction affecting thousands of California workers. Cumulative trauma concerns injuries that arise over time or are cumulative of a variety of injuries. While California workers' compensation law covers cumulative trauma injuries, proving a workers' comp claim based on cumulative trauma can be complex and challenging. Read on to learn about cumulative trauma and workers' compensation in California. If you've been hurt on the job in Southern California, reach out to a dedicated California workplace injury attorney.
What is Cumulative Trauma?
Cumulative trauma, also called repetitive stress injury (RSI), repetitive motion injury, or repetitive strain injury, refers to injuries that develop over time as opposed to resulting from a single impact or incident. Unlike an injury caused by a single fall or car crash, cumulative injuries are caused by repetitive mentally or physically traumatic activities that happen over days, weeks, months, or years. Cumulative trauma may be caused by the repetition of particularly stressful activity, such as lifting and loading heavy boxes, or even by constant repetition of a daily activity that in itself is less stressful, such as typing.
Some of the more common forms of cumulative trauma include:
Carpal tunnel syndrome
Back, shoulder, or neck strain
Tendinitis
Tennis elbow
Raynaud's syndrome (interruption of blood flow to the extremities)
Rotator cuff tendinitis
Are Cumulative Traumas Covered by Workers' Comp?
California law mandates workers' comp coverage for any injury that is caused by the performance of workplace duties. That includes both "specific injury" (the typical workplace injury caused by an accident) as well as cumulative injury.
In order to bring a workers' comp claim based on cumulative trauma, however, the injured worker must be able to demonstrate that their injury was specifically caused by the constant performance of their work tasks and not other uses. An employee who plays tennis every day, for example, would have a more difficult time proving that their elbow strain was caused by lifting and carrying items at work as opposed to their extracurricular activities.
Statute of Limitations for Cumulative Trauma
Every legal claim must be brought within a certain timeframe according to state law pertaining to that type of claim. In California, workers' comp claims must be filed within a year of the injury. With a specific injury, the date of injury is generally clear – the date on which the accident or other incident occurred. With cumulative trauma, the statute of limitations can be more complicated to determine.
Employees seeking coverage for a cumulative trauma must file their workers' comp claim within a year of the date on which the employee discovers a disability that they knew or should have known was caused by work. Even if an injury develops years later, so long as the injury can be traced back to workplace duties, an employee may claim workers' comp benefits.
Moreover, if an employee has an injurious disability but only later discovers that the disability was caused by workplace activity, then the one-year statute of limitations may not start until they learn that the injury was related to work. An employer or insurer may, however, be able to argue that an employee "should have known" the injury was caused by workplace duties at an earlier date. A savvy workers' comp attorney can help ensure that your claim is not denied based on an unjust technicality.
TRUSTED ADVICE AND REPRESENTATION FROM THE SOUTHERN CALIFORNIA WORKERS' COMPENSATION ATTORNEYS AT INVICTUS LAW
If you have a claim for repetitive stress injury, cumulative trauma, or another workers' compensation injury and want to make sure you get the maximum coverage available, call Invictus Law today at 949-287-5711, and speak with a dedicated California workers' compensation attorney to evaluate your claims.