Maximum Medical Improvement (MMI) and California Workers' Compensation Claims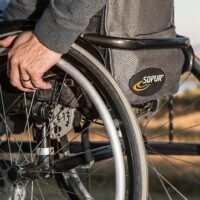 Maximum Medical Improvement (MMI) is the term used by workers' comp insurers to describe the point after which an injured worker isn't likely to get any better. In some cases, the worker is declared to have reached MMI because they've made a full recovery. In other cases, a doctor has determined that the worker is likely to face permanent limitations on their ability to move, with little probability that they will regain full health.
Related: HEALTHCARE WORKERS AND WORKPLACE INJURIES
WHAT HAPPENS WHEN YOU REACH MAXIMUM MEDICAL IMPROVEMENT?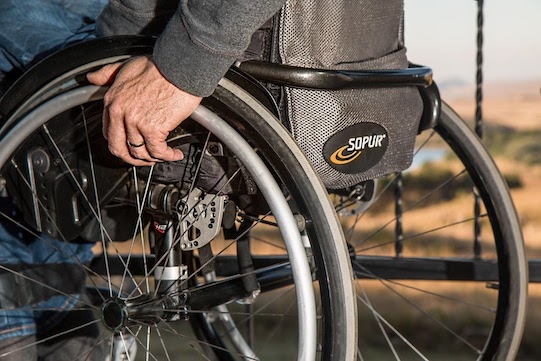 As you already know by now, MMI is a medical term used by doctors to indicate the point where no further improvement of your medical condition or injury is no longer possible. The doctor responsible for the assessment will provide a disability rating through a process known as Functional Capacity Evaluation.
This MMI medical evaluation process seeks to establish your capabilities and permanent restrictions. The doctor will provide you with a list showing your abilities concerning work in your current MMI state. The list essentially shows you the type of tasks you can perform and those you cannot do to reach maximum medical improvement.
Get the maximum available coverage for your workers' compensation claim. Contact Invictus Law today.
In the case of permanent restrictions, you may not be able to go to work, but this depends on your career. The good news is that you can receive life-long benefits and continuous treatment for injuries sustained in the line of duty by filing a workers' compensation MMI claim.
HOW TO CALCULATE MMI CALIFORNIA
A state-certified doctor is the only person who can determine whether you have reached maximum medical improvement or not. Using the evaluation report, the industrial commission or the Division of Workers' Compensation will be able to calculate your workers' compensation MMI rating and decide your settlement.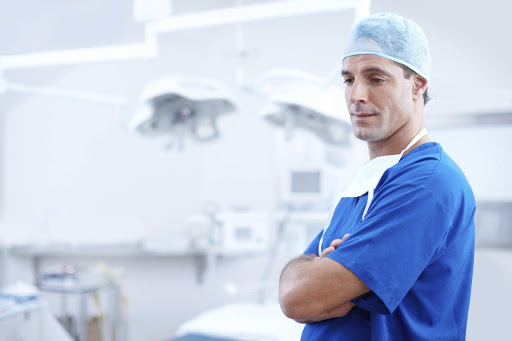 Calculating your MMI workers' comp California benefits depends on several factors such as:
The nature of work you were undertaking at the time of the injury
The degree of permanent functional restrictions suffered
Medical treatment required to treat the injury
The physician will write a report explaining your injuries' nature and whether you can perform your job. The report will also be used to calculate your disability rating and determine how much you are entitled to in workers' compensation benefits. Hiring an experienced workers' compensation lawyer will ensure that you get an MMI rating that favors you and increases your chances of getting your rightful compensation.
WHO DETERMINES MMI MEDICAL?
A state-certified physician is responsible for determining your MMI medical. However, the employer's insurance carrier or the Workers' comp insurance company has the right to request an independent medical examination. The independent qualified medical examiner will confirm the MMI report based on the injured employee's medical history and file a report. The patient, treating doctor, employer, and the insurer will all receive copies of the filed report.
Let Invictus Law fight for you and get the workers' compensation you deserve. Contact us today.
HOW DOES WORKERS COMPENSATION MMI RATING IMPACT YOUR CLAIM?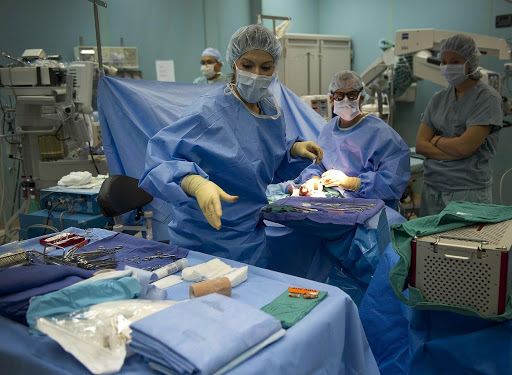 When you are injured at work, or you fall ill directly because of your working conditions, then you have the right to file a claim for workers' compensation.
However, to determine the appropriate compensation, a state-certified physician must produce an MMI report that shows the extent of your injuries or illness. This report includes an impairment rating scaled out of 100. 
A 0% MMI rating means that you have fully recovered, while anything above indicates a reduction in functionality. The reason for an MMI rating is to allow the DWC to assign a value to your claim. The higher your MMI rating, the more compensation you are entitled to receive.
Dedicated legal help for your MMI assessment
Reaching MMI is an important stage of a California workers' compensation claim. This determination impacts the amount of a potential settlement with insurers, the disability rating that the worker will receive, and other key aspects of the worker's claim and future employment prospects. Having a seasoned California workers' compensation lawyer can help injured workers know whether their MMI determination was fair and help them contest unfair determinations. Contact the Orange County workers' compensation lawyers at Invictus Law, P.C. for a free consultation on your workers' compensation claim.
Related: HOW TO CHOOSE A WORKERS' COMPENSATION ATTORNEY
Determining Maximum Medical Improvement in Workers' Comp Case
Workers who have suffered a serious injury on the job will have a right to receive temporary workers' compensation benefits for up to two years while they are off work recovering from their injury. At some point, the physician treating the injured worker will conclude that the worker has recovered as much as they're likely to recover. If the worker is found to be fully healed, they may be told that they can return to their previous position at their place of employment. This would also mean that the worker will no longer receive benefits for their injury.
If the physician finds that the worker is not fully healed and is unlikely to ever be, the physician will conclude that the worker has a permanent functional impairment. This could entitle the worker to receive permanent disability benefits. They may also receive a disability rating which can dictate any limits on their ability to resume work, such as limits on how much weight they can lift or on how long they can stand. At this point, the insurer may approach the worker with an offer to settle. In exchange for the worker agreeing to permanently relinquish the right to file a claim against the employer, the insurer would provide the worker with a lump sum to settle their claim. Skillfully negotiating these settlements requires experience with these insurers and strong knowledge of workers' rights. Don't go up against powerful insurers without help. Contact the seasoned and aggressive Ontario workers' compensation lawyers at Invictus Law, P.C. for help.
Need to file a workers' compensation claim in California, but aren't sure where to start? Invictus Law can help. Get in touch with us here.
Challenging an MMI determination
Injured workers or the workers' compensation insurer may disagree with an MMI determination. For example, the worker may feel that they are not sufficiently healthy to return to work. Contrarily, an insurer may feel that the worker has made a greater improvement than indicated by the physician and feel that they should no longer be obligated to pay disability benefits to that worker. If either party disagrees with the MMI determination, they can seek a reevaluation of their case. The knowledgeable Inland Empire workers' compensation attorneys at Invictus Law, P.C. can put their years of fighting for injured workers to use in helping you challenge an unfair MMI determination.
Related: WORKERS' COMP CALIFORNIA: THE ULTIMATE GUIDE
Help with Worker's Comp MMI Determinations in Orange County and the Inland Empire
For seasoned and professional legal help with your California workers' compensation case, contact the Orange and Ontario offices of Invictus Law, P.C. for a free consultation at 888-9WORKLAW or 949-287-5711.