COVID-19 Layoffs: How to Recover After Losing Your Job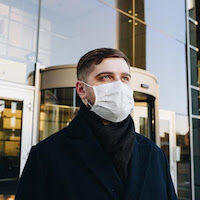 When the COVID-29 pandemic hit and lockdowns ensued, nearly 18.2 million of the 23.1 million workers, who were temporarily laid off or furloughed, were expected to be recalled to their previous employer. 
By August, many workers returned to their jobs, but permanently laid-off workers increased by 4.1 million, and unemployed workers for 15 or more weeks increased by 8.1 million. According to the Bureau of Labor Statistics, the phenomenal 4% unemployment rate from January is now 11% national and nearly 15% in California.
Have you lost your job? Now what? If you find yourself in this 11%, you can take steps to minimize the impact of unemployment. We have eight tips on how to recover after losing your job.
8 Things You Should Do First If You Lose Your Job
1. Take a Breath and Don't Blame Yourself
No one could predict how the COVID-19 pandemic would disrupt our economy. In many situations, businesses were forced to furlough their employees because states locked down their cities and businesses. Job loss had nothing to do with job performance. 
California especially suffers from some of the strictest mandates due to the Coronavirus. High unemployment rates are a direct result of most of these heavily restricted states. 
So take a giant breath. These are stressful times, but don't blame yourself for something you couldn't control.
Related Link: Injured at Work Then Fired? Here's What You Need to Do?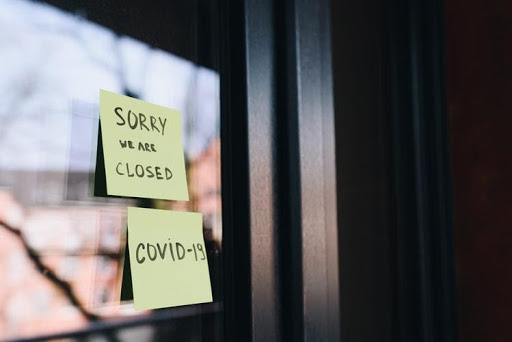 2. File for Unemployment 
If you haven't done this already, file for unemployment immediately. Every county has a 211 website that can provide lots of assistance and ideas for managing this crisis. You may qualify for other assistance such as housing and food.
The CARES Act lifted restrictions for applying for unemployment because of the COVID-19 pandemic. You can apply for assistance if:
You are permanently or temporarily laid off.
You are working reduced hours.
You cannot work because of quarantine or risk of exposure.
You are caring for a family member with Coronavirus.
You are self-employed and lost income.
While unemployment can help, do not stop looking for a new job. Unemployment checks are meant to be a stepping stone as you transition to a new job. Eventually, the compensation will be cut off. For example, in California, unemployment checks are only issued for 26 weeks.
Are you unemployed because of COVID-19? Contact Invictus Law to understand your rights concerning workers' compensation and COVID-19.
Related Link: Is Coronavirus Covered by Workers' Compensation in the U.S.?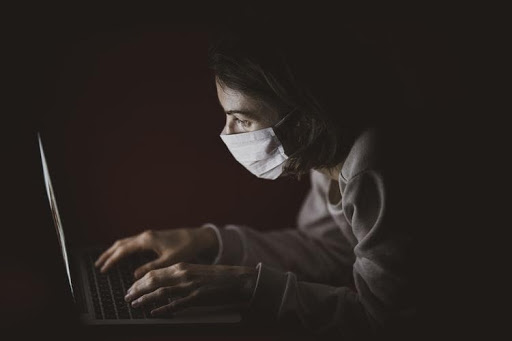 3. Simplify your Finances by Create A Realistic Budget
Your finances and budget are something you can improve. Make an inventory of all your expenses and be honest about what is a need and what is a want. Cut any expense that fits into the want category. Then find a free budgeting app that can help you keep track of all your expenses. 
How to create an effective budget:
List all of your expenses.
Look for expenses that affect your budget like incidental costs, holiday shopping, car repairs, or birthday presents.
Assess what needs to be cut so that your expenses are less than your income.
Talk to your partner to work as a team on how to budget and manage your money.
You may need to try several budget options before you find one that works effectively. That's okay. Just remember to stick with it. Once you are employed again, you can start reintroducing some of those wants back into your budget. 
4. Negotiate with Lenders
Call your lenders about the change in income because of COVID-19 and see if they are willing to set up a more lenient payment plan. When you contact them and set up a lower or deferred payment plan, it won't affect your credit score.
You may need documentation from your former employer to validate your layoff that wasn't performance-related. Contact your former Human Resources department to get any documentation.
Examine your lender options in depth. Many lenders are offering forbearance for mortgage and auto loans. But be careful with the forbearance terms. This is not loan forgiveness. Lenders will still expect a payment. It may be for:
A set number of deferred months
At the end of the loan
Or in a large lump sum balloon payment once forbearance ends. 
Understand your options before you choose a repayment plan. 
Many public utilities are not disconnecting service during the pandemic. Contact your providers if you need temporary help to make ends meet.
5. Tap Other Income Sources
While you should only do this as a last resort, you can pull cash from retirement funds because the CARES Act removed the 10% penalty for early withdrawal from IRAs during the pandemic. Borrowing from your retirement fund would be better than racking up massive credit card debt. But remember that any withdrawn funds will be counted as income and taxed the next year.
6. Explore Other Options for Health Insurance
Sometimes your Consolidation Omnibus Budget Reconciliation Act (COBRA) health plan is far more expensive than switching to a private plan. Many states offer a health insurance brokerage that can help you find affordable health care. Covered California is an excellent option if you and your family are relatively healthy.
7. Get a Temporary Job 
Find a side hustle. Most people are. There's no shame in taking a temporary job outside your field if it means providing for your family. Keep looking and applying for jobs in your field, but do what you need to until that next job comes along. 
8. Learn a New Skill
With the employment landscape changing because of the effects of the pandemic, many industries are entirely shut down for the time being. Tourism and events have been hit the hardest, and it may be years before they recover.
Use this time to gain new skills or improve your skills needed for your current field. There are many affordable online resources to help individuals certify and become proficient in various industries' skills. 
It May Take Time, But You Will Recover
Don't lose hope as you battle through this difficult time. Network with others to find opportunities and keep applying. If you follow these steps, you'll be able to weather this period of uncertainty. If you are still worried, you may want to talk to a professional about your compensation rights.
Invictus Law, P.C. is a small workers' compensation law firm specializing in representing California's injured workers. We strive to help clients get the care they need to obtain the best recovery possible and get on with their lives.
Are you in need of legal counsel about your lay off related to COVID-19? Invictus Law can advise you on how to get the help you need.
Related Link: What Types of Injuries Are Covered by California Workers' Compensation?