Is Coronavirus Covered By Workers' Compensation in the U.S.?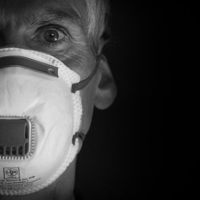 Times are challenging for business in many ways at the moment because of the ongoing COVID-19 pandemic. One area that the virus has significantly impacted is the United States' workers' compensation system. The largest premium segment of the U.S commercial insurance market–being mandated by 49 states–is the workers' compensation schemes.
The pandemic houses the potential to cause higher costs and more administrative burdens on the workers' compensation process for a lot of employers. This comes at the same time as a rise in anxiety for employees, whether it's dealing with injuries, illnesses, or pandemic-related issues.
Claims For Workers Compensation During The Pandemic
The Occupational Health and Safety Administration or OSHA defines illnesses and injuries, at a federal level, as a recordable event only if they are work-related, new, and meet the OSHA's criteria. If this criterion is fulfilled, specific actions by employers are needed; failure to carry these out can result in penalties.
The OSHA exempts the noting of influenza and the common cold. However, the agency said that they would allow cases relating to COVID-19 to be recorded when a worker became infected as a result of performing work-related duties. This policy is subject to the same rules and regulations, so failure to record included fines just like other workplace illnesses and injuries. It's up to the employers to determine if work duties cause the infection.
As of April 10, 2020, only employers in emergency response organizations, correctional institutions, and the healthcare industry will be required to record COVID-19 cases. Employers from all other industries are expected to implement excellent hygiene policies and practices and only record COVID-19 cases if there is significant evidence that these claims may be work-related, the evidence also needs to be reasonably available to the employer.
All employers needed to refamiliarize themselves with OSHA's record-keeping and reporting requirements.
Related:  Occupational Diseases and Workers' Comp in California
Identifying COVID-19 Cases That Are Work-Related
Employers will most likely come across COVID-19 related workers' compensation claims as the pandemic continues. Although the scheme does vary by state, they all usually require an illness or diseases to be 'occupational' this means that it should generally:
Occur within the scope and course of an employee's employment; this would typically be determined if an employee was benefitting from the employer when they were exposed.
It's distinctive in the employee's workplace, meaning the disease presents a higher risk to individual employees found exclusively among specific occupations/areas of operation.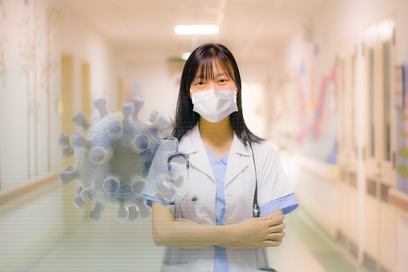 There is the potential that it will become more and more challenging to determine whether an employee has contracted COVID-19 from their workplace. Hospitality workers, first respondents, transportation, airline, and health care employees are amongst those who are more likely to be exposed to it.
When it comes to health care workers, they may become infected by family members, co-workers, neighbours, patients, and strangers, then, in turn, may infect any of the people in all of these groups.
Although a lot of businesses have taken the initiative towards remote working to promote social distancing, other essential services aren't able to do this as efficiently. Instead, they may have employees still working closely, which could lead to a higher risk of exposure to COVID-19.
One of the biggest concerns for first responders, safety workers, and those working in a medical profession is that they pose a bigger risk of contact with COVID-19 that could end up leading to an injury that could be considered compensable under state workers' compensation systems. It's a good idea for any employees to seek legal advice from places like Invictus Law to ascertain the correct processes to follow.
Want to learn more about Invictus Law? Visit our website to learn more how we specialize in workers' compensation!
There Could Be An Increase In Claims In Other Areas
Employers need to get ready for a possible increase in claims that are different from COVID-19. For example, think of telecommuting. When employees are telecommuting, there may be a lack of oversight of working environments such as improper use of the equipment and other in-home distractions. The impact could be related to the current pandemic; however, they could lead to individuals facing a growth in mental stress, anxiety, as well as having to share working spaces in their home or tackle distraction like pets, children, and a spouse.
Employers need to ensure they have education, clear communication and transparency about the workers' compensation process in order to ease anxiety from COVID-19 cases.
Related:  Surviving Family of Worker Can Bring Workers' Compensation Claims
Slowed Down Processes And Slower Employee Recovery
Businesses should prepare for a slowdown in the pace in which the system can handle both existing and new workers' compensation claims.
Many cases could be open for longer, especially as state workers' compensation board offices have closed to the public. Although, some hearings are being conducted virtually, a large proportion were postponed. The pandemic has put a strain on the availability of resources that are fundamental to the workers' compensation system running properly. These include field investigation services and independent medical examinations.
As a result, delays for employee recoveries could also occur since physicians are temporarily closing their offices or hospitals postponing or cancelling routine appointments and surgeries. Even the employees who are progressing with their recovery could face a delay.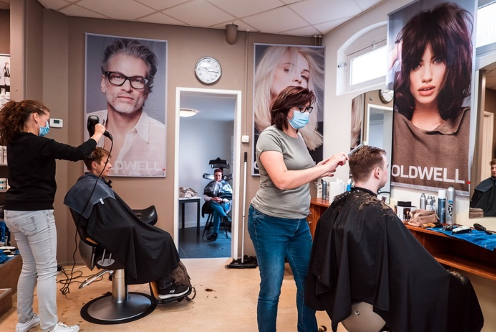 Minimizing Disruption
There are several ways that one can minimize the disruption that the pandemic can cause to the workers' compensation system.
One of the main ways this could be done is through prevention, like increasing workplace safety standards. However, for a business that has increased their hiring during the pandemic, they need to ensure that there are proper safety training and policies in place for new employees.
Employers need to work closely with their third-party administrators to develop and implement clear and detailed plans to help manage the influx of claims that may occur because of the pandemic. They should also pay close attention to the potential for there to be increased amounts of fraudulent claims.
The workers' compensation process can be difficult for employees making a claim even during the best of times, let alone through a pandemic. Now with the added stress regarding future job prospects and the economy, they may be feeling more anxious about their claim. If you're concerned about making a claim don't hesitate to contact Invictus Law.
Related:  What Types of Injuries Are Covered by California Workers' Compensation?
Still unsure about your claim to workers' compensation? Learn more about how it works here at Invictus Law.