Workman's Comp Settlement for Shoulder Injury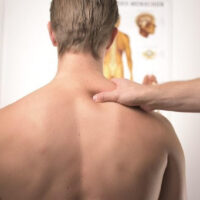 Shoulder injuries are the third most common reason patients seek healthcare treatment. And shoulder injuries are among the top five most common causes of reported work-related musculoskeletal disorders in workers' compensation claims in the US.
The Bureau of Labor Statistics estimates, assuming you don't need surgery, that it will take at least three weeks for your shoulder to heal. During this time, you'll need workman's comp for your shoulder injury.
We'll explain the process for determining workers' compensation for shoulder injury settlements and what your options are as an injured employee.
Workers' Compensations will Rate Your Disability for the Shoulder Injury
To determine the amount of your settlement, workman's compensation will rate your disability based on the severity of the injury. For a should injury, you can be classified into one of three disability ratings:
Temporary Total Disability
Permanent Partial Disability (PPD)
Permanent Total Disability (PTD)
Related Link: Steps to Document Your Work Injury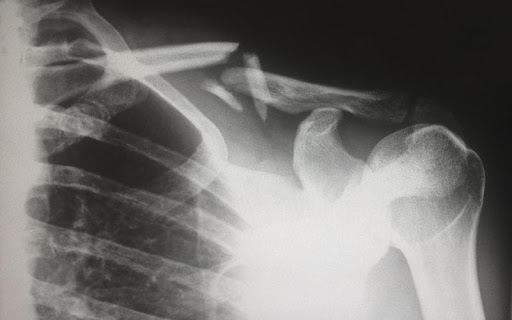 Workman's Comp Will Determine the Schedule Loss of Use
Next, using the Workman's Compensation Guidelines for Injured Workers, your physician will determine your Schedule Loss of Use or Medical Treatment Utilization Schedule (MTUS) from your shoulder injury.
The Schedule Loss of Use or MTUS determines the number of weeks worker's compensation will be paid so that the shoulder injury can heal properly. The rate for these weeks of payment is based on the state's workman's compensation laws.
Schedule Loss of Use and MTUS is measured as a percentage. To pinpoint your percentage, your doctor will:
Measure your shoulder's range of motion.
Review MRIs, x-rays, MR arthrography, Computerized Tomography (CT), and operative reports.
Detect red flag indicators of serious diseases.
Determine the diagnosis and whether you need surgery.
These factors will all determine the number of weeks you will receive workman's compensation.
Determining the Workman's Comp Settlement for Shoulder Injury Amount
To calculate your worker's compensation for a shoulder injury settlement amount, workman's comp will look at several factors:
Schedule Loss of Use or MTUS Award
Average weekly wage
Employee's age
Geographic location
Disability Rating
Work history
Medical history including past shoulder problems and surgeries
Workers comp benefits already paid for medical benefits and wage loss replacement benefits
Possible need for shoulder surgery
Cash buyout for future medical expenses and projected future medical expenses
Nonphysical factors such as a psychosocial, workplace, and socioeconomic problems
If a resignation is required for settlement
Other sources of income like long-term disability, Social Security Disability
Sources of health coverage
Because so many factors affect the settlement amount, it is challenging to estimate generalized payout for shoulder injury settlements.
Once You've Been Rated by Workman's Comp, What are Your Options?
In California, there are a few options for settling workman's compensation:
Compromise and Release (Lump Sum Payout)
If you choose a Compromise and Release settlement, you will permanently close your workers' comp case with a lump sum payment. In exchange for this lump sum payment, you will no longer receive workman's compensation for future medical care related to your shoulder injury.
Because a Compromise and Release settlement is final, you cannot reopen your case if your condition worsens. But you'll receive a larger payment upfront that factors in possible future medical treatment.
A workers' comp judge would not reopen your case if you signed the agreement voluntarily. If you choose this option, make sure your condition is stable before signing the agreement.
Before signing, you'll want to ensure that you don't need more treatment, or the lump sum will cover future costs. To do this, you may want to talk to your physician and possibly a workman's comp attorney.
Not sure if your workman's comp settlement is fair? Talk to a lawyer at Invictus Law who specializes in workers' comp cases.
Related Link: What to do When Workers' Comp Refuses to Pay for Your Necessary Medical Care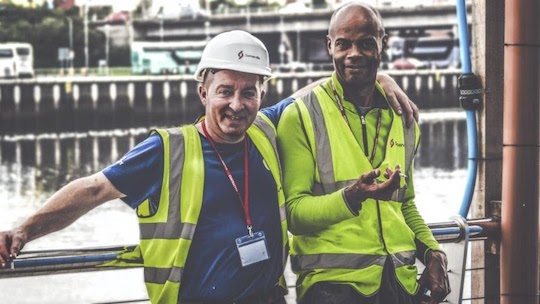 Stipulated Findings and Award
If you choose a Stipulated Findings and Award settlement, you and your insurance company have agreed on the extent of your permanent disability and the amount of your benefits.
Because this is a permanent disability, you'll receive biweekly payments instead of a lump sum. With this type of settlement, your insurance company will pay for future medical treatment as long as you follow California's workers' comp rules for treatment.
If your injury gets worse within five years, you may be able to reopen your workman's comp case. However, most shoulder injuries do not get rated as permanent disability, so this type of settlement is generally unlikely.
Take Your Employer to Court
If your injury wasn't minor, you should talk to a workers' comp attorney before settling your case. With shoulder injuries, your settlement option more likely will be a Compromise and Release, which takes away your ability to reopen the claim for future medical treatment.
A lawyer will be able to:
Assess the settlement offer.
Determine how much your case is worth.
Make sure you aren't waiving any rights.
Negotiate better with your insurance company to ensure a higher lump sum.
Working through the details of your workman's comp for a shoulder injury settlement can be complicated, mostly if your permanent disability is rated above 10%. If this is the case, you'll want to talk to a workers' comp lawyer to ensure your settlement is fair.
Workers Comp Judge Will Approve the Settlement
Workers' compensation settlements need approval from a workers' comp judge. You will need to file paperwork with the Workers' Compensation Appeals Board with your settlement details. Depending on your injury's severity, you may want a lawyer to assist you with this process.
The judge will hold an informal hearing to ensure you understand your settlement agreement and that the terms are fair. Upon approval, you'll receive a lump sum payment within 30 days.
A Workman's Comp Settlement for Shoulder Injury Will Help You Heal
A fair workman's comp settlement for your shoulder injury will help bridge the gap while your body heals. For most shoulder injuries, a lump sum payment will be able to cover all your medical and living expenses while you're unable to work, giving you peace of mind and time to heal.
If your shoulder has been injured on the job and you are unsure how to proceed or are worried that your case won't receive fair assessment, you should call a workers' comp lawyer for help.
Invictus Law, PC is a small workers' compensation law firm specializing in representing California's injured workers. We strive to help clients get the care they need to obtain the best recovery possible and get on with their lives.
Do you have a work-related shoulder injury and need legal help with your workman's comp case? Contact Invictus Law to ensure you'll get the money you need to cover all your costs.
Related Link: How Does Workers' Comp Work in California