Types of Workers' Compensation Benefits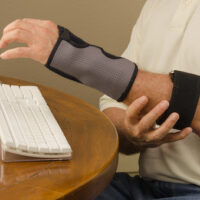 If an employee is injured on the job in California, the law requires that employers provide certain types of workers' compensation benefits. Employers must have both insurance and policies in place in order to cover a worker should they get hurt. In California, workers' compensation benefits come in several different categories or types:
If you get hurt on the job, you need a dedicated workers' compensation attorney in your corner to make sure that your employer does not
Leave you stuck with bills that the law requires they cover,
Penalize you for missing work as a result of your injury,
Or leave your family with no source of income due to a workplace accident.
Invictus Law, P.C. represents clients in Riverside and San Bernardino counties and in all Orange County communities, including Orange, Irvine, and Santa Ana, and is ready and able to fight on your behalf to ensure that your employer provides you and your family the benefits you are owed.
Take a look below at the different types of benefits that may be available to you after a workplace accident in Orange County or the Inland Empire. Contact Invictus Law, P.C. to discuss your claim with an experienced and successful Southern California workers' compensation lawyer.
What Is Workers' Compensation?
Worker's compensation (also called workman's comp or workers' comp) provides employees with benefits when they become sick or injured from any work-related cause. Workers' comp benefits also include things like missed wage replacement and death and disability benefits.
Workers' comp reduces a company's liability for work-related illnesses and injuries. Without this coverage, employees could sue the business for any work-related issues to help them pay for lost wages or medical costs.
What Does Workers' Compensation Cover?
For an employee suffering from a work-related illness or injury, workers' comp benefits can help cover:
Medical and hospital expenses
Temporary disability and lost wages
Permanent disability
Supplemental job displacement benefits
Death benefits
We'll cover each of these workers' comp benefits in greater detail below.
Workers' Compensation Benefits: How Does it Work?
In California, workers' comp benefits include medical treatment for work-related injuries. However, the injured worker must be treated by a physician in the Medical Provider Network (MPN)—a special network for workers' compensation treatment.
Injured workers will receive standardized care, and all of the workers' compensation treatment is based on set guidelines that determine the duration, frequency, and appropriateness of treatments commonly performed for workers' comp cases.
All doctors who are part of the MPN must follow guidelines using a process called Utilization Review. After completing the process, they send a medical treatment request to an independent doctor who can either approve, modify, or deny the request for treatment.
That independent doctor will then treat the injured worker until they believe that further treatment will not offer any additional benefits. At that point, the doctor will issue a report called the Permanent and Stationary Report.
Workers' Comp Disputes
If an injured worker believes that they cannot continue to work or that their doctor's restrictions are incorrect, they can request an evaluation from a different doctor to determine their temporary disability status. Also, any injured worker who believes that their treating doctor did not provide them with the correct permanent disability benefits can request a med-legal examination and get evaluated by another physician.
In the case that there are two competing doctor's reports on the permanent disability level, it may go to trial. If it does, the injured worker will be able to testify about their injury, and a judge will review their medical records and reports to decide on the level of disability benefits they will receive.
Medical and Hospital Workers' Comp Benefits
Pursuant to California Labor Code section 4600, employers are required to finance medical care for workers if they are injured on the job. There are few limitations as to the time and amount of medical care that the employer must cover, as long as the treatments are reasonably related to the injury and are scientifically proven to treat that injury. An employer must provide medical care to an employee even if the employee does not miss any work due to the injury.
Section 4600 identifies medical treatments that must be covered, including:
Medical
Surgical
Chiropractic
Acupuncture
Hospital treatment, including:
Nursing
Medicines
Medical supplies
Orthotic devices
Prosthetics
For chiropractic treatments, physical therapy, and occupational therapy, an employer must provide up to 24 appointments for each. Treatments must follow scientifically-based medical treatment guidelines; in California, these guidelines include the Medical Treatment Utilization Schedule (MTUS) published by the California Division of Workers' Compensation.
Related Link: What Should I Do After I'm Hurt at Work?
If you have been injured on the job and need help getting medical treatment in California, contact our legal team to see what workers' compensation benefits you can receive.
Temporary Disability and Lost Wages
If a worker's injury causes only temporary disability, California law provides for two types of disability benefits: Temporary Total Disability (TTD) and Temporary Partial Disability (TPD). Temporary disability benefits are payments for wages that are lost during the period of disability. Temporary disability benefits are available for workers who are either disabled for more than three days or are hospitalized overnight, provided that the employer does not offer alternative work for the employee that pays the same wages as what the worker was earning before the injury.
Workers who are entirely unable to work for a period of time are eligible for TTD. TTD payments are generally equal to two-thirds of the injured worker's average weekly gross pre-tax wages at the time of the injury, although state law sets a weekly maximum and minimum amount that may be provided. If two-thirds of a worker's earnings are more than the maximum, then the worker may receive less than two-thirds. For 2019, California's minimum TTD is $187.71 per week, and the maximum is $1,251.38 per week.
TPD is available for workers who are able to perform some but not all work-related tasks for a period of time or who can perform modified tasks for a period of time before making a full return to work. If the injured worker is paid less during the disability period, they may be eligible for TPD. Generally, TPD payments are two-thirds of the lost wages. So, for example, if an employee was previously making $500 per week and during disability is making only $200 per week, the lost wages are $300. In that instance, the temporary partial disability payments would be two-thirds of $300, or $200.
Temporary disability benefits are tax-free at all local, state, and federal levels.
Related Link: What Types of Injuries are Covered by California Workers' Compensation Benefits?
Permanent Disability
If an injured worker cannot recover completely or the injury causes a permanent loss of physical or mental faculties, then the worker may be eligible for permanent disability benefits. The amount of permanent disability available depends on:
The nature and circumstances of the injury
The type of medical condition
The extent of impairment
The age, occupation, and wages of the worker prior to the injury
The apportionment of how much the disability was due to the job as opposed to unrelated factors
An adjustment factor can also multiply the amount a worker will receive for permanent disability.
Like temporary disability, permanent disability is split between permanent partial (PPD) and permanent total (PTD) disability. The employee's treating physician will issue a report about the worker's disability. The extent of the disability will determine the employee's "disability" rating, which establishes whether the worker is eligible for PPD or PTD. Permanent total disability is very rare. For PPD, the worker will receive the total disability amount over a set period of weeks. If the worker gets PTD, they will receive disability payments for the rest of their life. Employers will often negotiate a settlement as to the total amount of permanent disability owed once the worker receives a disability rating.
Still not sure what workers' compensation benefits you can receive? Read our Frequently Asked Questions about workers' compensation benefits in California.
Supplemental Job Displacement Benefits
Injured workers may be eligible to receive additional benefits in order to retrain or enhance the skills of the injured worker if:
The worker qualifies for permanent disability;
The employer does not let the worker return to work or offer an alternative position;
Or the worker does not otherwise return to their former job.
Supplemental Job Displacement Benefits come in the form of a voucher that can be used to pay for education or other retraining at state-approved or accredited schools. The voucher can be used for enrollment fees and tuition, school supplies and books, as well as professional license fees, exam fees, and exam preparation courses.
Death Benefits
If a worker dies due to a work-related injury or illness, California law provides that the family of the deceased worker can collect "death benefits." Relatives who were totally or partially dependent on the deceased worker may receive these benefits, including children, spouses, parents, siblings, grandparents, aunts and uncles, as well as nieces and nephews. Minor children, incapacitated relatives, and spouses earning less than $30,000 per year are automatically considered total dependents. Other relatives will have to demonstrate partial or total dependency on the deceased worker to receive benefits. The family will also receive an amount for reasonable burial expenses.
The amount of death benefits available depends on the number of eligible dependents: $250,000 for one total dependent, $290,000 for two total dependents, and $320,000 for three or more total dependents. Partial dependents can receive benefits if there was not more than one total dependent. If there were no total dependents, then the partial dependents will receive an amount equal to eight times what they received in annual support from the deceased employee, up to a maximum $250,000; if there was one total dependent, then the partial dependents will receive four times what they previously received in annual support, up to a maximum $290,000. Death benefits are paid in installments.
Related Link: Surviving Family of Worker Can Bring Workers' Compensation Claims
California's Workers' Comp Benefits System
In California, the workers' compensation benefits system is set up to give benefits to sick or injured workers. It's important to understand that the insurance companies that provide these benefits are profitable companies first and benefits providers second. For example, suppose you got injured at work and are not receiving the benefits you deserve. In that case, it may not be because your claim isn't valid, but because the insurance company may be putting profit above providing you benefits.
Any time that benefits get delayed or denied, injured workers must make an effort to claim the benefits that they deserve—that's where a workers' comp attorney comes in.
Contact us now for your free initial consultation
Invictus Law, P.C. helps injured workers and their families receive the benefits they are owed under the law. If you have a claim for workers' compensation benefits in California, we want to ensure you get the maximum available coverage.
Call us anytime at 949-287-5711 or use our online contact form to schedule a risk-free, complimentary consultation. Our firm does not require you to pay any up-front costs, and we don't charge any attorney's fees unless we recover compensation for you.
Related Link: How to Choose a Workers' Compensation Lawyer