What Conditions Automatically Qualify You for Disability?
The Social Security Administration (SSA) in the United States provides disability or supplemental income to eligible individuals. The program is designed to provide financial support for people who cannot reasonably participate in the workforce. We often associate social security with the elderly. Still, people of all ages may become eligible if they receive a diagnosis for a listed condition and meet certain criteria like specific physical or cognitive impairments.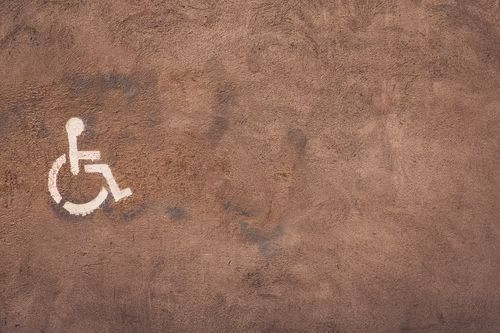 Social Security Disability Listed Medical Conditions
For most medical conditions, you'll need to be able to demonstrate severe impairment. A diagnosis from a medical doctor is the first step. From there, you'll likely need to get a battery of tests and x-rays done to evaluate the severity of your condition and the possibility of rehabilitation. However, there are a limited number of conditions that automatically qualify for social security disability. Those are:
ALS (Lou Gehrig's Disease)
Organ Transplants
Specific Types of Cancer
Amyotrophic lateral sclerosis (ALS) is a degenerative disease that causes muscles to weaken and atrophy, restricting physical movement. There is no cure for the disease, but it progressively worsens until the patient can no longer move, speak, eat, or breathe independently. Early symptoms might appear as muscle twitching and limb numbness. Patients begin to stumble, experience lower limb incoordination, and develop slurred speech as the disease progresses. And at advanced stages, they will experience cognitive and behavioral changes along with total loss of physical function.
Related: What Workers Need to Know Before Returning to Work After an Injury
Major organ transplants like a heart or lung require a lengthy recovery process. That is on top of recovery from whatever illness damaged the patient's organs, necessitating a transplant. In some cases, it can take years, leaving the patient at constant risk of rejecting the donor organ. In such cases, individual health is the most important, and doctors often will not release donor recipients back to work, leaving them on permanent disability.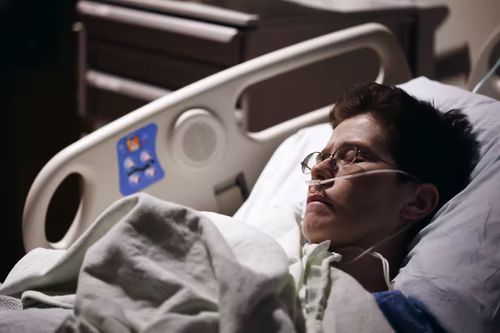 There are also several types of cancer that make the cut for automatic disability benefits. The survival rate is low in most cases, and the treatments are intense. Cancer patients are also immunocompromised and have to be more careful than the general population. It often becomes impossible to continue working while going through treatments. These cancers include:
Esophageal Cancer
Mucosal Melanoma
Anaplastic Carcinoma (thyroid)
Small Cell Carcinoma (prostate, ovaries, breasts, lungs, pleura, intestines, or bladder)
For the rest of the list, the social security administration will schedule a consultative exam to assess your case and order any additional tests that may be required. Your best chance for getting disability benefits is to meet the criteria defined on the SSA's disability list. However, in a small number (6%) of cases, some individuals have been awarded benefits for a condition that was determined to be medically equivalent to a listed condition.
Here's the full list:
Musculoskeletal Conditions: back and joint injuries that limit movement.
Cardiovascular Conditions: heart failure or defects.
Sensory or Speech Conditions: loss of hearing or vision.
Respiratory Diseases: cystic fibrosis, asthma, or COPD.
Neurological Conditions: cerebral palsy, Parkinson's, or epilepsy.
Cognitive Conditions: Autism or low IQ, depression, and anxiety.
Immune Disorders: HIV/AIDS or rheumatoid arthritis.
Genetic Disorders: Sjogren's Syndrome or Marfan Syndrome
Skin Conditions: soft tissue burns/scarring
Digestive Conditions: Liver disease or irritable bowel syndrome
Kidney Disease/Renal Failure
Blood Disorders: hemophilia or sickle cell anemia.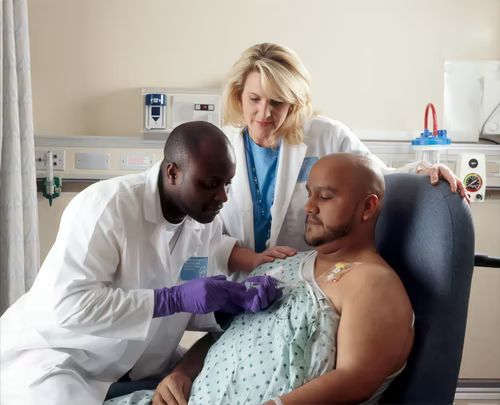 Invictus Law is an efficient, aggressive legal solution here to help you navigate the social security disability process. Learn more today.
How to Get Disability for a Listed Condition
A definitive diagnosis is the first step towards qualifying for benefits. Once you know what you're dealing with, you can check the list to see if your diagnosis qualifies. If it's on the list, go ahead and talk to your doctor about getting the appropriate test results and submit an application to the SSA office. If it's not on the list, but you believe that your condition will prevent you from returning to work, it's not the end of the road.
Continue to seek treatment from your doctor and keep diligent documentation of your symptoms, treatments, and lack of progress towards rehabilitation. For example, if you suffer from frequent migraines, which is not a listed condition, but miss work frequently, you could make a case for being medically equivalent.
Related: What is a Predesignated Personal Physician
The disability office will use your diagnosis and supporting documentation along with your residual functional capacity (RFC) to make a determination. Your RFC assessment is performed by a medical consultant hired by the SSA. Essentially, they evaluate your fitness to perform your prior job or any new job to determine benefit eligibility.
RFC categories include:
Sedentary Work (clerical, data entry)
Light Work (Cashier, Customer Service)
Medium Work (Stocking Shelves)
Heavy Work (Warehousing, lifting up to 100 lbs/carry 50 lbs)
Very Heavy Work (virtually no restriction)
In addition to evaluating your exertion restrictions, your RFC also includes condition-specific limitations like noting the inability to remember instructions or see without corrective lenses.
To determine if you can perform your prior job, the consultant will review your employment history to determine the level of exertion that would be required to return to that line of work. If your RFC matches the anticipated exertion level and you can return to work full-time on a regular schedule and work productively without needing additional breaks, you will likely be released back to work, and your benefits denied.
If there's a mismatch in your physical abilities and the exertion required for your previous job, the consultant will consider additional factors to determine if there is a different job you might be able to perform on a full-time basis with a regular schedule and no significant accommodations. Your age, education level, and skills are all important in making a determination.
Related: What to do When Your Unemployment Benefits Run Out
The Bottom Line
While the diagnosis of a terminal or incurable disease is devastating, the social security administration has a disability program designed to provide financial support for diagnosed individuals who can no longer work due to their condition. A small handful of conditions are automatically approved, and a longer list requires independent evaluation with approval conditional depending on the severity of impairment.
Invictus Law has 30 years of combined experience in worker's compensation law. If you need help with a disability claim, our office can help. Schedule a consultation to find out how.